We normally have more than 1 video for each episode / movie. Please try video from all servers before reporting for error.
== $0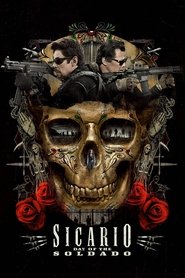 Sicario: Day of the Soldado
FBI agent Matt Graver teams up with operative Alejandro Gillick to prevent Mexican drug cartels from smuggling terrorists across the U.S. border.
Duration: 122 min
Quality: CAM
Release: 2018